---
Garden rooms - SWMOgardens - 06-09-2010

I love building garden rooms. I now have 7 in my 1/3 acre garden, ALTA BIRDSONG. Here is one...

I use the hostas as a "wall" to define the space




The stairs define the "entry"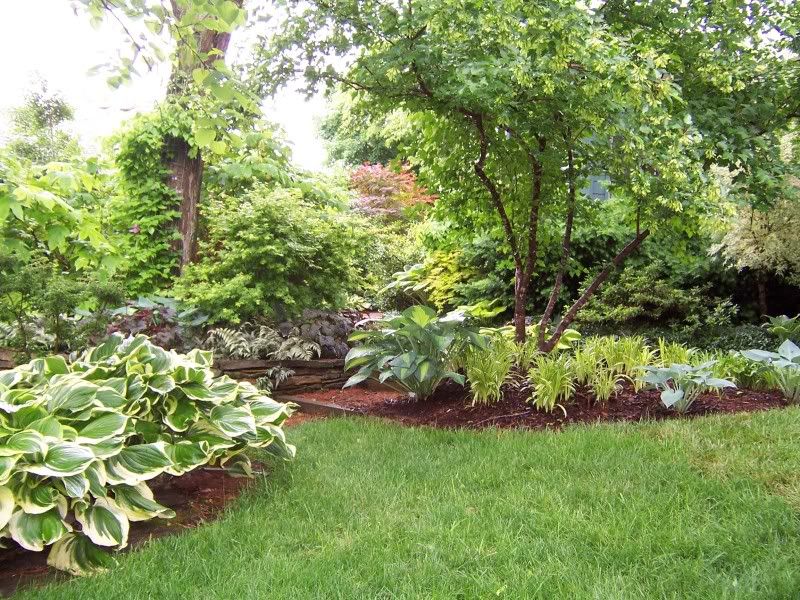 I "decorate" the room with designer hosta and miniature Japanese maples, and "focal point" hardscaping.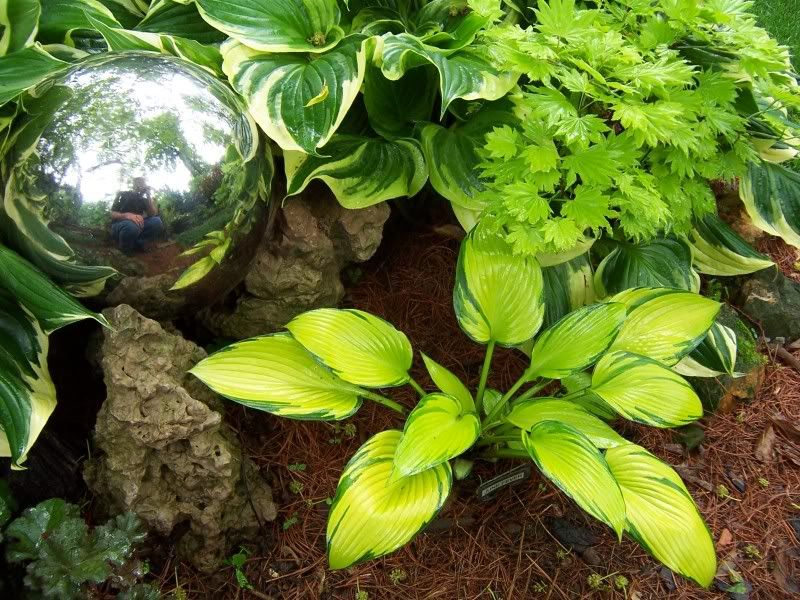 This hosta is like a living "sculpture" At the entrance to the room.




And of course, you must have a comfortable chair to enjoy your room.


---
Re: Garden rooms - Guest - 06-28-2010

It also had a good point designing your garden. The beauty of nature really exist. The true creation and purpose of the nature now revealed in your garden.....

You have a nice thoughts and great thinking.


---
Re: Garden rooms - Guest - 10-28-2010

Nice to see your lovely garden. Your deep interest is reflected here very well.


---
Re: Garden rooms - kayostar - 03-03-2011

Wow that really is a lovely garden. Beautiful range of colours and the design is tranquil.


---
Re: Garden rooms - Guest - 07-14-2011

Really? "WOW" so "BEAUTIFUL!" i am speechless....


---
Re: Garden rooms - nofeargardener - 07-21-2011

Nice work indeed! Depending on the layout and the space you have available, I could see a small water feature really enhancing this gorgeous room. Keep up the good work!

Mike


---
Re: Garden rooms - Star - 07-24-2011

Great scaping,looks the colors all blend in.Question What is the focal point from the seating area? Just wondering,if it is a relaxing area, or people watching ?


---
Re: Garden rooms - Pippi - 03-12-2012

Now where am I going to sit my coffee mug when we sit and have hot tea or coffee in one of your beautiful "rooms?" I didn't see a side table..hint! hint!

Have you ever tried growing a hosta in a flower pot/container?
We can't have hostas because of the Bambi and friends visiting unless we want to be out there spraying Liquid Fence every clear day. This is what a neighbor has to do and she has beautiful hostas and has offered me some of hers as they need dividing. So far I have declined her offer but am starting to reconsider and try to grow in a nice pot/container on the patio. It would be easier to spray one container than an entire bed of them as she has.


---
RE: Garden rooms - jamessusan104 - 02-20-2018

The garden room is an awesome method to give your home another rent of life.Assignment writing service In case you're desiring additional space at home and have the capacity and spending plan to reach out into your garden put it all on the line! A staggering open-air room can significantly enhance the look and feel of your home.


---